Online Resources for Learning and Playing...
The school year is starting. Looking for help helping your kids learn? Try Khan Academy. Free and full of online tutorials.

Coding. It's still all about coding. This time around we're learning block coding, courtesy of the folks at Code Studio. Twenty hour courses to get us started in computer science fundamentals. We can start and stop anytime, save our results, or start over. Why wouldn't we? Split into age groups 4 - 6 years old, and ages 6+ (some reading required), with two advanced level follow-up courses. Learn the appraoch to manipulating onjects online, and the direct codes behind the maneuvers. A great way to start. Free! Check it out:
Code Studio

_______________________________________________
13 TED Talks by brilliant kids and teens.
Talks from budding scientists, musicians, innovators, and activists, all of whom are nineteen years old or younger.
What's your brilliance?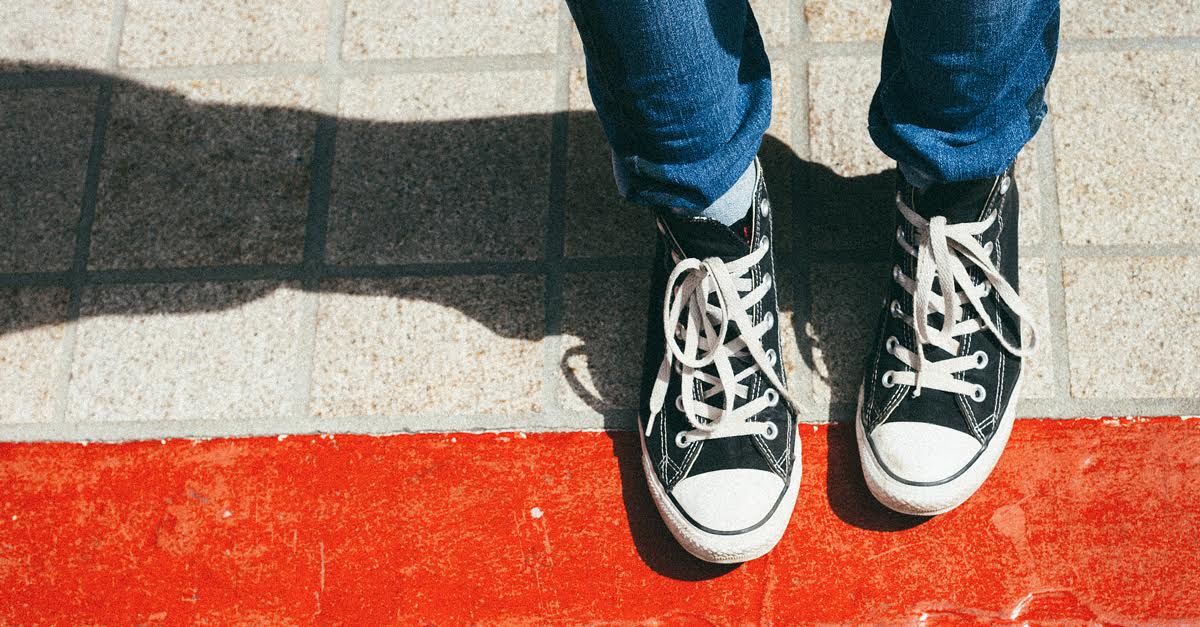 _______________________________________________
There's always time for poetry, especially good and inspiring poetry. Check out Al Young's "For Poets" and listen to the author read it out loud here.
Here's the first few lines as a teaser...
"Stay beautiful
but don't stay down underground too long
Don't turn into a mole
or a worm
or a root
or a stone."
_________________________________________________
As the summer reading theme is heroes, what better time to watch the TED ED short animated video explaining Joseph Campbell's seminal theory about the archetypal hero journey? Watch the monomyth of the hero quest through eleven stages, from the adventure call to the moment of crisis to the return and transformation. Way to go, heroes.
____________________________________________
What kind of bird is that? The Cornell Lab of Ornithology has a free app, Merlin. You enter the color, size, and behavior of the bird and Merlin will tell you what kind of bird you've found. Loaded with 285 species so farwith over 2,000 images and a long-term plan for more of both, Cornell is helping you learn, free and in the field.
____________________________
Worried about the summer slip? Or do you just love a good story? The answer is audio books. Free audio books. Every week from May through the summer, SYNC: Young Adult Lit for Your Earbuds, will provide a recent YA title with a classic title (for example, the third week of May was Tarry Pratchett's Dodger with Great Expectations by Charles Dickens). Download Overdrive on your device of choice, and you're good to go. Happy listening. Happy reading.
_____________________
Coding. The name of the game is coding. CODING. It's the new language, the new literacy, the "it" IT thing that will help your child flourish to the best of her/his ability.
So how do we teach our children to code, especially if we haven't the skills ourselves? And how do we do it for free?
Check out the apps and site below:
1. Try Daisy the Dinosaur for younger children and Hopscotch for slightly older ones. Both are iPad apps that will give your children the basics of prgramming.
2. Scratch I've recommended this - again, free! - and I'll recommend it again and again. A product of the Lifelong Kindergarten group at the MIT Media Lab.
Ages kindergarten through middle school, and high schoolers, too, who are just beginning. Grown-ups who want to learn can try it. We can all try it.
" you can program your own interactive stories, games, and animations — and share your creations with others in the online community...
Scratch helps young people learn to think creatively, reason systematically, and work collaboratively — essential skills for life in the 21st century..."
________________

This is for caregivers, from our friends at Common Sense Media, who are asking some important questions: how can we use media to raise happy, healthy, resilient kids?
They ask, "Can media and technology help your kids develop responsibility, learn good judgment, and become resilient?"
Here are seven ideas of how.
_____________
Let's get ourselves in the mood with these poems from Lemony Snicket and illustrated by Chris Raschka,
from Poetry Foundation. As Mr. Snicket says, "If you are a child, you might like these poems. Of course, you might not.
Poems, like children, are individuals, and will not be liked by every single person who happens to come across them.
So you may consider this portfolio a gathering of people in a room.
It does not matter how old they are, or how old you are yourself.
What matters is that there are a bunch of   people standing around in a room, and you might want to look at them."


______________________
A new database launched by the British Geological Service, which contains "not just thousands of images of fossils held in a host of British collections,
but also 3D models of many of those fossils, which can be viewed, rotated, and enlarged in an interactive display case." Very cool. Here's an example. Start digging!
______________________
It looks like rain again, and so we have to wonder, what can we make and create whilst indoors?
Yes, dinner is an obvious option - and dessert a tantalizing one - but why not make an entire e-world, too?
Try Tynker and Scratch to get kids coding.
As Tynker touts, "Computer programming develops the same skills that help students succeed in science, technology, math and engineering - Logical, linear thinking; planning & organizing, problem solving, modeling and more." The Scratch platform is massively popular in schools and libraries and homes nationwide (a million youth users and countring) and is still produced by MIT; the above link is to the web-based version debuted in May.
_______________________
In these lazy, hazy days of summer we are reminded of reading comic books by the dozen, passing them back and forth with family and friends, stopping only to dash to town for some fresh, local seafood and penny candy. Yum.
But comic books have changed. No longer tales of superheroes only, and no longer only on thin, cheap paper that can be rolled up and thrust into back pockets for reading later - now we can read about things like physics, online. The American Physical Society, home to over 48,000 America physicists, have created a website for kids all about physics, Physics Central. And best of all, they've created online comic books. Try Nikola Tesla and the Electric Fair in which Tesla and Edison battle over the powers of electricity and magnetism and Spectra, about a middle schooler with the powers of a laser beam.
Learn how your world works.


____________________


Summer is finally here! And while many of us are thrilled about it, others of us are going to miss school. Subjects like science. And math.
To keep up with the math matrix, especially for those of us traveling and/or on-the-go, try these apps from CommonSense Media.
4 Apps to Boost Math SKills Over the Summer
Mister Rogers ReMix. Sing together, generations. Sing and Learn.
Sing Together "We can sing together... There's so much in this world we can learn."
Garden of Your Mind "You can grow ideas in the garden of your mind. It's good to be curious about many things. You can think about things and make-believe. All you have to do is think."


Follow the link to remix your own version. Thanks to PBS DIgital Studios.
______________________

An amazing, must-have read-aloud experience: a rare recording from 1929 of the British writer A.A. Milne reading a chapter of his beloved children's book, Winnie-the-Pooh. Listen, and then come to the library and check out the book.
__________________________
Maps and music - two of my favorite things. Check out Bob Dylan's World, a map of every street, town, and city about which Dylan ever sung.

__________________________________

I can't resist this one - courtesy of the fabulous gals at A Mighty Girl comes a booklist of Top 150 Read Aloud Books Starring Mighty Girls. Really, who could resist? And while A Mighty Girl gives you the prices, Wellfleet Public Library has them all, free. Let's read!
April 2013
April is Earth Month, and in honor of environmental awareness and care, we'll spotlight sites to do with all things environmental. Let the green games begin!
Eeko World | PBS Kids Go!
EekoWorld is designed to help children between the ages of 6 and 9 learn about the important role they can play in taking care of the earth. EekoWorld (Environmental Education for Kids Online) features an engaging
and interactive format that invites children to explore, experiment, and collaborate as they learn about conservation and the environment. Through the two main Web site interactive games, children will be able to
create their own unique land-, air- or water-dwelling EekoCreature, help the creature overcome environmental issues, and explore their own EekoHouse, a simulation resembling their real home life that shows how decisions they make affect the environment and their EekoCreature.
Web Rangers
National Park Services's site for kids of all ages.
Field Trip Earth
Field Trip Earth focuses on field-based wildlife conservation research projects ongoing around the world. Some of the projects are "live," meaning that research activities, and
one or more research scientists, are currently active in the field. These projects are featured prominently on the site. Projects that are not "live" are archived so that students can continue to access the relevant
articles, photos, videos, and other materials. All of the projects, though, are similar in that they provide classrooms and others around the world the opportunity to interact meaningfully with wildlife researchers and
other conservation experts.
March 2013
Today, March 30th, is Vincent Van Gogh's birthday, a great artist. Would you like to try painting with Van Gogh? With Camille's diorama, you can make a diorama on your own computer. You start by looking at paintings by Vincent van Gogh and finding pieces that you can use. Camille will tell you how. Are you ready? Start with Fishing Boats on the Beach at Saintes Maries de la Mer (1888).
Van Gogh Museum - Camille's Diorama

In honor of Women's History Month, meet these daring women and join them on their adventures in this interactive timeline from National Geographic:
Legendary Female Explorers

Meet women such as Annie Smith Peck, mountain climber.
In October, 1868, Laura Jernegan, a 6 year old girl from Edgartown, Massachusetts set out on a three year whaling voyage with her father, mother, brother and the ship's crew to the whaling grounds of the Pacific Ocean. Together,
they sailed the world, and for three years in her journal, young Laura recorded her impressions of life at sea and the work of whaling. Read Laura's journal online, meet the crew, see a map of local old whaling routes, and learn the
history of the whaling industry.
Laura Jernagan: Girl on a Whaleship


Libraries
International Children's Digital Library
IPL2 (Internet Public Library) For Kids - information and entertainment
US National Archives Experience Digital Vaults offers a curated collection of 1,200 primary resource materials, from the Battle of Bull Run to the meeting of Elvis Presley and President Richard Nixon, from
the Emancipation Proclamation to the Atomic Bomb. Quizzes and challenges included.
World Digital Library is a database of more than 7,000 primary source documents from around the world. Visit Costa Rica, Jamaica, Italy and anywhere you choose through
historical writings, photos, and art. How about looking at the first women's magazine published in Iraq (1923)? Or a map of Australia's beaches? The world is your to explore. SPonsored by the United Nations Educational, Scientific and Cultural Organization with materials provided from libraries, universities, archives and museums across the globe.
Library of Congress Kids and Families As they say, "log on, play around, learn something."
H.S.I. Historical Scence Investigation Each case file contains clues to the investigation of a particular time, scene, or "case" of history.
Fun Sites for All Ages
Museum of Science - check out the latest exhibits
Boston Children's Museum
Join with the Boston Children's Museum for their year-long 100th Annivery Celebration. Interactive, hands-on exhibits Peeps World, New Balance Climb, and Raceways provide learning experiences based on play and involved questioning.
And check out the online timeline of the history of the museum. Below is a photograph of children in the 1940s studying a moose. In Boston!


Don't forget to pick up your 1/2 price admission pass at the circulation desk before you go.
Sites for PreSchoolers
Seussville - the wonderful world of Dr. Seuss
Reading and Writing

PBS Kids Spelling Games
Play PBS KIDS Spelling Games made by educational children's media experts in collaboration with teachers and educational researchers.
Reading is Fundamental
Web resources from Reading Is Fundamental (RIF), the largest children's literacy nonprofit in the United States.
PBS Parents Reading & Language
Learn how children become readers and writers and how you can help them develop by talking, reading, and writing together every day.

Math

Bedtime Math Fun new math problem for every night - or any other time of day. Road trip, anyone? Sign up to get the daily problem by email, or visit the site whenever you have a hankering for math.

Johnnie's Math Page Hundreds of free math learning and teaching resources and games.
Science

Climate Kids: Nasa's Eyes on the Earth Study global cilmate change with the best of the best of NASA's Jet Propulsion Laboratory at the California Institute of Technology
designed for kids to query, play, and learn.
Take a special peek at the page devoted to our local interest - the ocean!
Climate Kids - The Ocean
History
Art



NGA Kids Interactive art you can make online, from the National Gallery of Art

Literature